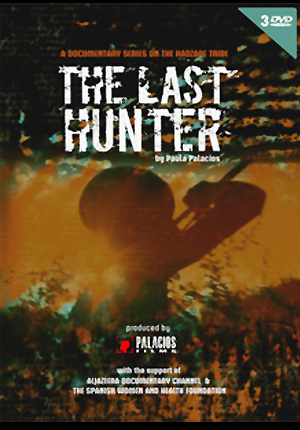 The Last Hunter
SYNOPSIS
This three-part series goes to Tanzania to explore the lives of the Hadzabe, a tribe of hunter-gatherers who are struggling to maintain their traditional way of life.
With vivid detail, filmmaker Paula Palacios shows how these descendants of East Africa's first human inhabitants manage to obtain food, build homes, and worship as their ancestors did in spite of the modern challenges they face.
But as the Hadzabe teach Palacios about their customs, awareness grows on the problems this tribe faces and the danger of their disappearance.
TECHNICAL INFO
Documentary series
Length: 3 chapters 52′ each
Production year: 2010
Original title: Mujeres sin Pausa
Written and Directed by: Paula Palacios
Producer: Paula Palacios
Produced by: PALACIOS FILMS
Shooting format: HDV colour 16/9
Screening format: Digital, DVD
Original Language: English, Swahili
Versions available: English
Locations: Tanzania
#TheLastHunters #HadzabeTribe #Tribes #AfricanTribes #Tanzania
#Serengeti